Life is for living
May 7, 2018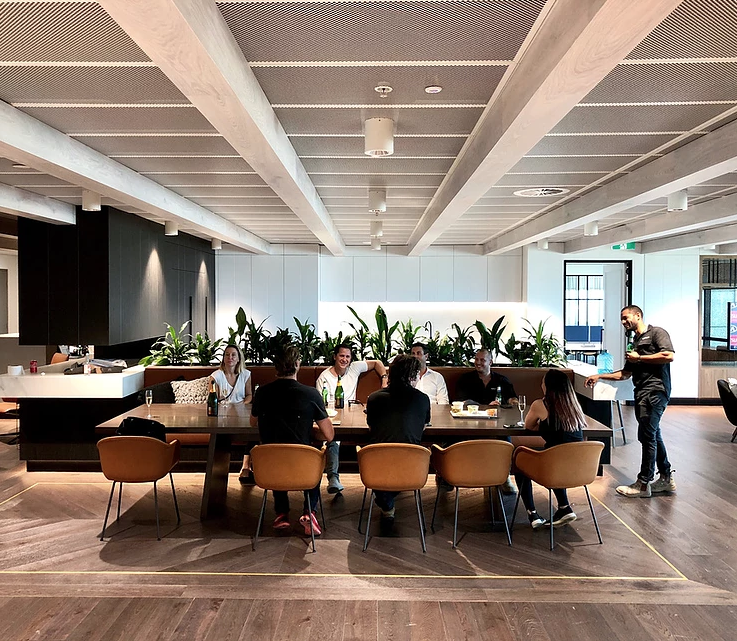 Last month we were proud to hand over Winten Property Group's new officespace, marking a new era in working, where environments have evolved to promote more welcoming and collaborative spaces. The strategic plan — 'Life is for Living', brought meaning to human-centric themes incorporated into the workplace. The enriched experience was manifested through Winten's legacies and values as an organisation, aimed at improving the way they do business.
At the core — Winten's brand focuses on delivering high-quality residential communities. Incorporating a residential look and feel was important to achieve uncompromising design standards and an atmosphere of meticulous attention to detail that is evident in all of Winten's developments.
Accents provided through warm LED lighting have been integrated into bespoke joinery. Ceiling pendants and floor lamps complete the look. Presentation areas harmonize with AV controls and systems to create a fully functional workplace. A dual-purpose space, functioning as a workspace during the day and after hours transforms to a social space. A timber lined library — press on the bookcase and a secret door is revealed leading to a private bar.
All areas are decorated with furniture sourced from local and international designers. Featuring a range of sophisticated textiles, leathers and soft furnishing to replicate the residential feel — a comfortable place to work and enjoy. Ultimately, fit-for purpose in every way — with each environment designed to its core objectives — for the people and workplace.