Ahead of the Game
December 18, 2017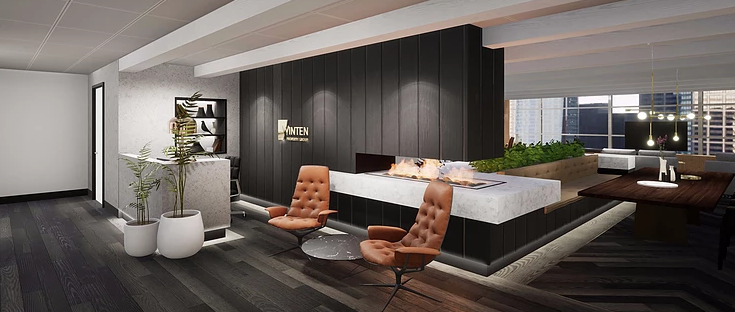 Augmented Reality and Virtual Reality is revolutionising the architecture and interior industries. The technology is changing the way designers make decisions while allowing for smarter design and interactive communication with clients to improve the design process.
At Endrim, we are revolutionising conventional design presentations to a new pioneering level. Combining VR and AR technology, we create jobs specific digital worlds to allow our clients to 'experience' their new environments through-out the entire design progression.
To support the design process for our client Winten, we have digitally visualised the exterior and interior environments using our proprietary software design tool. It's responsive space, allowing the client to navigate through the interior on any chosen journey with dynamic material selection as well as specific product details. It enables early client engagement and using predetermined design specifications, means our clients can view changes in real-time.
These photorealistic visuals are immersive and interactive, making Virtual Reality –– and its sister tech Augmented Reality –– a powerful tool for business.