Our unique methodology is a holistic approach to 'Human Driven Wellness' that includes a full integration of physical, mental, and spiritual well-being.
Is the ability to recognise our own responsibility for the quality of the air, water and the land that surrounds us.
Is the ability to open our minds to new ideas and experiences that can be applied to personal decisions, group interaction and community betterment.
Is the ability to get personal fulfilment from our jobs or our chosen career while still maintaining balance in our lives.
Is the ability to maintain a healthy quality of life that allows us to get through our daily activities without undue fatigue or physical wellness.
Is the ability to establish peace and harmony in our lives through meditation that leads to mindfulness.
Is the ability to understand ourselves and cope with the challenges life can bring.
Is the ability to relate to and connect with other people in our world.
Defining, delivering and managing Health & Wellness experiences through full turn key Health & Wellness solutions
We Define
Through research and workshopping we formulate a unique strategy with our client to bring our shared vision to life.
We Implement
Implementation of a design that re-defines Health & Wellness based on your unique requirements and ambitions.
We Manage
We provide ongoing management, bringing your Health & Wellness aspirations to life and ensuring your long term success.
Deep Dive
01
Engage
We pride ourselves on our engagement of those we work alongside, taking time to develop the best and most personalised strategies. With collaborative vision sessions we clearly define the purpose of the brand's mission and values. Articulated through core principles used to frame an authentic project vision.
User Research
Primary research to provide an understanding of key audiences. Provides critical evidence in justifying recommendations and strategies.
Global Trends
Understanding the trends and forces shaping the global economy. We help our clients' spot these opportunities and rethink how they compete within the market.
Vision Sessions
Building a strategic foundation that clearly defines the purpose of the brand's mission and values.
02
Strategy
We strive to understand our clients' needs by carefully establishing a strategic foundation. We curate a unique and carefully crafted story, which sets a platform for the brand positioning. This tightly woven strategy and ultimately 'road map' for success; enables us to create synergy within all our built environments.
Brand/Market Strategy
Defining brand positioning, place identity and point of difference. This includes the unique benefits that will be delivered to end users.
Customer Experience
Presentation of physical assets and development of long-term digital and experiential strategies that form the basis of a differentiated
customer experience.
Planning & Strategies
Through planning, we define goals and business objectives ensuring the outcome meets  expectations.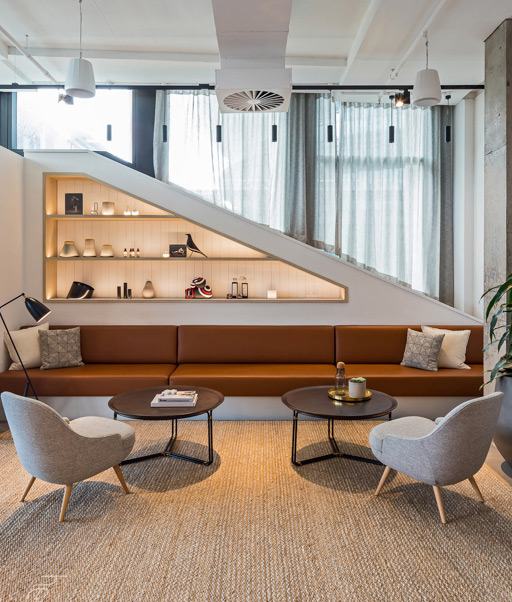 03
Design
We use an interdisciplinary approach to curate powerful storytelling that connect people to places through experiential design. Design that embrace culturally relevant and emotionally compelling interactivity. These environments come to life and visitors are drawn into explore with these human centric experiences.
Built Environment
Designing environments that reflect our clients' organisation, and the distinctive features of the site.
Brand Design
Using a research based process, we identify and integrate our clients' DNA into tangible design outcomes.
Experience Design
An interdisciplinary approach curating powerful stories that connect people to places. Developing immersive experiences through strategy that encourages compelling cultural and emotional activity.
04
Build
Starting with brand narrative and a fundamental theme, we design, model and explore ways to maximise space, define it and tailor it to our clients' needs. We will fit-for purpose in every way—with each environment designed to its core objectives—for the people, the culture and the lives we impact.
Manage
In the capacity of construction manager, we provide open and collaborative approaches to the building process, working closely with approved third-parties to deliver outstanding projects.
Procure
We understand the roles and responsibilities involved in the increasingly wide range of procurement options, providing knowledge that will inform the builder's selection of an appropriate procurement method to suit the client's objectives.
Coordinate
We provide full turn key solutions and services, supporting our client through project, financial and business planning.
05
Management
Creating a programs and management models is one thing, but we take it a step further by managing the elements that bring your goals and aspirations to life. Ongoing management ensures our solutions are the right answer, we manage to ensure your long term success.
Business Models
Developing Business Models, and Business Strategies that reflect our clients vision of success.
Training Manuals
We work with our clients to educate people and inspire teams that create value through brand consistency and guidelines.
Content Curation
We develop and implement relevant content strategies that provides our clients with a voice and perfect opportunities to engage.
See 7.Dimesions.Wellness in action
Interdisciplinary Services
Brand
We are storytellers. We bring brands to life by creating identities, developing design systems, and shape key messages.
Naming & Identity
Visual Language
Voice & Messaging
Brand Campaign
Brand Assets
System & Guidelines
Digital
We believe that creative functionality along with intuitive design is what creates powerful experience design. We craft digital experiences that deliver a consistent brand story and are an extension and enabler of the physical environment.
Front End Development
Prototyping
Interactive Platforms
Digital Products & Apps
Responsive Design
UI/UX Design
Digital Experience
Environment
We believe in designing and activating spaces that build 'Human Capital'. A successfully designed environment facilitates human relationships and builds community. We connect brands to people. We call this 'Human Capital'.
Pop-ups & Experiential
Trade & Events
Fixtures & Furnishings
Environmental / Interior Design
Retail Experience
Space Planning
Product
We create products and packaging that speak to specific target audiences and delivers on a brand promise and intended customer experience, ultimately deepening the connection between people, space and brand.
Product Strategy
Design Language
Colour, Material, Finish
Industrial Design
Custom Furniture
Prototyping
Packaging
Signage & Wayfinding
Strategy
Everything we do is underpinned by a robust strategic foundation. We help our partners build their business, their brand and define unique experiences that allow their spaces and platforms come to life through human Interaction and engagement.
User Research
Trend & Insight
Customer Experience
Brand Platform & Positioning
Organisational
Program Development
Place Making & Activation
Experience
Go-to-Market Planning
Content & Messaging